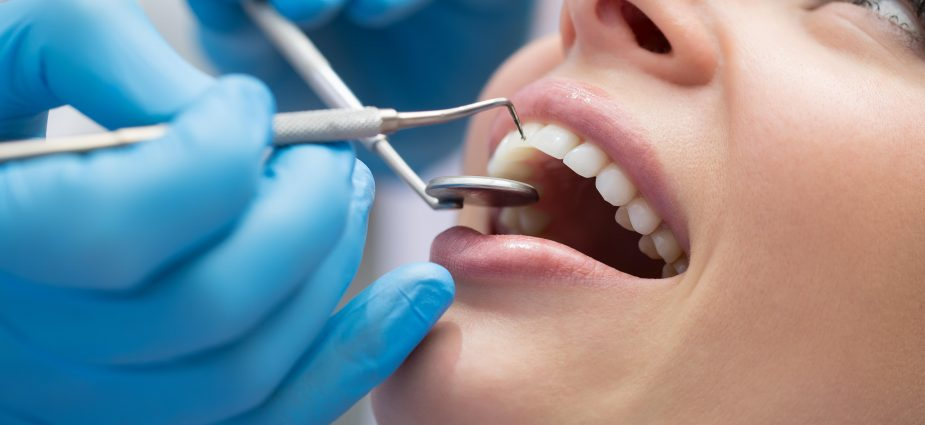 Introduction
When it comes to your oral health, choosing the right dentist is paramount. In Oakville, Ontario, Rosegate Dental stands out as a premier dental practice dedicated to providing comprehensive, compassionate, and top-quality dental care. With a team of highly skilled professionals, state-of-the-art technology, and a commitment to patient comfort, Rosegate Dental near me is your partner in achieving and maintaining a healthy, beautiful smile.
About Rosegate Dental
Rosegate Dental is not just a dental office; it's a place where patients are treated like family. Their mission is to deliver exceptional dental services that cater to the unique needs and preferences of each patient. With a warm and welcoming atmosphere, they ensure that visiting the dentist is a stress-free and positive experience.
Meet the Team
At the heart of Rosegate Dental's success is its dedicated team of dental professionals. Led by Dr. Anoop Sayal, a highly experienced and respected dentist in Oakville, the team combines expertise, innovation, and empathy to provide the best care possible. Dr. Anoop Sayal, DDS: Dr. Sayal's passion for dentistry is evident in his commitment to continuous learning and staying at the forefront of dental advancements. He has honed his skills in various aspects of dentistry, from general and cosmetic dentistry to restorative and implant dentistry.
Services Offered:
General Dentistry:
Rosegate Dental offers a wide range of general dental services to maintain your oral health. This includes routine check-ups, cleanings, fillings, and preventive care. Their focus on patient education empowers you to take control of your oral health.
Cosmetic Dentistry:
Achieving a beautiful smile is easier than ever with Rosegate Dental's cosmetic dentistry options. From teeth whitening to porcelain veneers and Invisalign, they can help you achieve the smile of your dreams.
Restorative Dentistry:
If you're dealing with dental issues like missing teeth or damaged restorations, Rosegate Dental offers state-of-the-art restorative solutions, including dental implants, crowns, bridges, and dentures.
Emergency Dentistry:
Dental emergencies can happen at any time. Rosegate Dental provides prompt and compassionate care when you need it most, alleviating pain and addressing emergency dental near me.
Children's Dentistry:
Rosegate Dental is a family-friendly practice, welcoming patients of all ages, including children. They create a comfortable and educational environment to ensure your child's dental visits are positive experiences.
Periodontal (Gum) Care:
Healthy gums are essential for a healthy smile. The team at Rosegate Dental offers periodontal treatments to address gum disease and maintain the integrity of your oral structures.
Oral Surgery:
From wisdom tooth extraction to other oral surgical procedures, Rosegate Dental ensures that you receive safe and efficient treatment.
Advanced Technology
Rosegate Dental is committed to staying at the forefront of dental technology. They use the latest equipment and techniques to enhance patient care, improve diagnostics, and provide more efficient treatments. Some of their advanced technology includes digital X-rays, intraoral cameras, and laser dentistry, all contributing to a safer and more comfortable dental experience.
Patient-Centered Care
At Rosegate Dental, patient satisfaction is a top priority. The team goes above and beyond to make sure each patient feels heard, valued, and comfortable throughout their dental journey. They take the time to listen to your concerns, explain treatment options in detail, and create personalized treatment plans tailored to your unique needs.
Comfort and Convenience
Recognizing that many patients experience anxiety when visiting the dentist near me, Rosegate Dental takes extra steps to ensure your comfort. Their calming office environment and friendly staff help put you at ease. Additionally, they offer sedation dentistry options for patients who may require extra relaxation during their appointments.
For added convenience, Rosegate Dental offers flexible scheduling, including evening and weekend appointments, so you can access the dental care you need without disrupting your busy life.
Community Involvement
Rosegate Dental is deeply committed to giving back to the Oakville community. They actively participate in local events, sponsor community initiatives, and promote oral health education in schools. Their involvement reflects their dedication to building a healthier, happier Oakville.
Patient Testimonials
The true measure of a dental practice's quality is the satisfaction of its patients. Here are some testimonials from Rosegate Dental's satisfied clients:
Sarah H.: "I used to dread going to the dentist until I found Rosegate Dental. Dr. Sayal and his team are incredibly skilled and caring. They make sure I'm comfortable and informed every step of the way."
James L.: "My kids love going to Rosegate Dental. The children's dentistry services are fantastic, and the staff makes them feel so at ease."
Emily M.: "I had a dental emergency, and Rosegate Dental was a lifesaver. They fit me in quickly and took care of the issue with professionalism and kindness."
Conclusion
Rosegate Dental is not just a dentist in Oakville; it's a trusted partner in your journey to optimal oral health and a beautiful smile. With their dedicated team, advanced technology, patient-centered approach, and commitment to the community, Rosegate Dental sets the standard for excellence in dental care. Whether you need a routine check-up, cosmetic enhancement, or specialized treatment, Rosegate Dental is ready to provide you with the best possible dental experience.