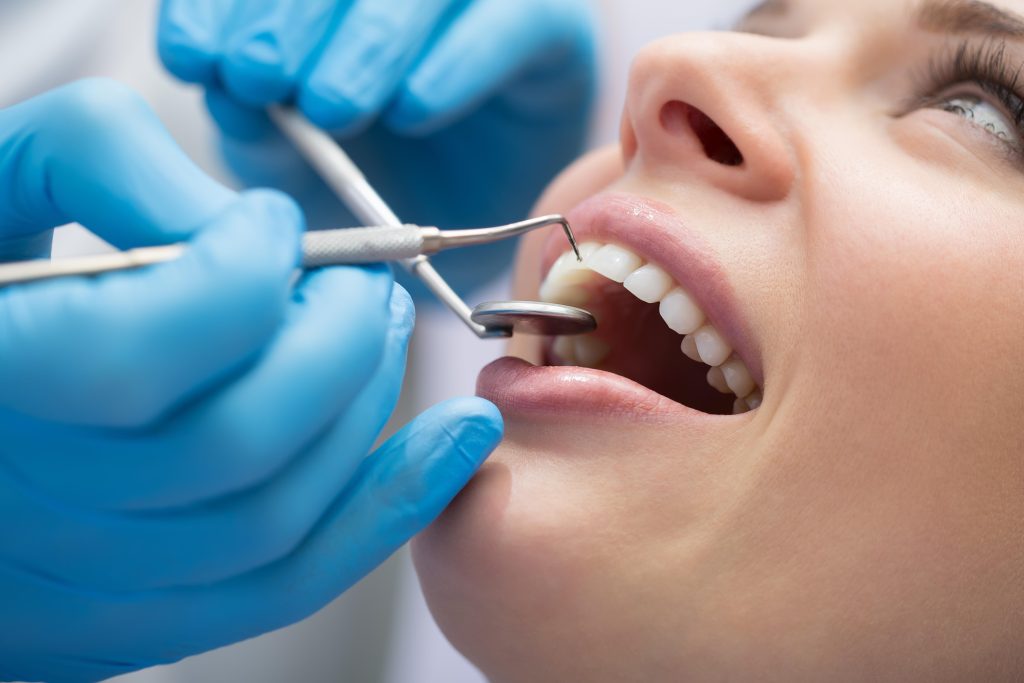 In the serene neighborhood of Oakville, nestled within the heart of Ontario, you'll find Rosegate Dental Centre – a beacon of excellence in dental care. With a reputation that resonates throughout the community, Rosegate Dental Centre stands as a testament to the commitment of its dental professionals to provide top-tier dental services.
A Vision of Exceptional Dentistry
The journey of Rosegate Dental Centre began with a vision to create a dental practice that not only met the highest clinical standards but also prioritized patient comfort and care. Established by Dr. Emily Roberts, an esteemed dentist with a passion for dentistry and a dedication to serving her community, Rosegate Dental Centre was founded on principles of excellence, compassion, and innovation.
The Dental Team: A Blend of Expertise and Empathy
At the heart of any outstanding dental practice is its team of professionals, and Rosegate Dental Centre is no exception. Dr. Emily Roberts leads a team of highly skilled and compassionate dental experts, each with their unique areas of specialization. Whether you seek general dentistry, orthodontics, cosmetic dentistry, or any other dental service, the team at Rosegate Dental Centre has you covered.
What sets Rosegate Dental Centre apart is the commitment of its staff to make every patient feel like a valued member of the family. The warm and welcoming atmosphere, coupled with a patient-centered approach, ensures that even the most anxious patients feel at ease during their visits.
Comprehensive Dental Services
Rosegate Dental Centre offers a wide range of dental services, making it a one-stop destination for all your oral health needs. Some of the services provided include:
Preventive Dentistry:
Regular check-ups, cleanings, and dental hygiene education are essential for maintaining optimal oral health. Rosegate Dental Centre's preventive dentistry program is designed to help patients of all ages prevent dental issues before they become major problems.
Restorative Dentistry:
From fillings to crowns, bridges, and dental implants, Rosegate Dental Centre excels in restoring the form and function of your teeth, ensuring a beautiful and healthy smile.
Cosmetic Dentistry:
Achieve the smile of your dreams with services such as teeth whitening, veneers, and Invisalign. The dental team at Rosegate Dental Centre combines artistry with science to create stunning smiles.
Orthodontics:
For those seeking orthodontic solutions, Rosegate Dental Centre offers a range of options, including traditional braces and Invisalign. Straightening your teeth has never been more convenient or discreet.
Oral Surgery:
Whether it's wisdom teeth removal, dental extractions, or implant placement, Rosegate Dental Centre's oral surgeons are skilled in performing a wide range of surgical procedures with precision and care.
Pediatric Dentistry:
Children require specialized care, and Rosegate Dental Centre's pediatric dentistry services are tailored to meet the unique needs of young patients. The goal is to establish a positive dental experience from an early age.
Emergency Dentistry:
Dental emergencies can happen at any time. Rosegate Dental Centre provides prompt and effective care when you need it most.
Cutting-Edge Technology
Staying at the forefront of dental technology is a hallmark of Rosegate Dental Centre. The practice invests in state-of-the-art equipment and techniques to ensure the highest level of precision and patient comfort. From digital X-rays that reduce radiation exposure to intraoral cameras that enable patients to see and understand their dental issues, Rosegate Dental Centre harnesses technology to improve every aspect of your dental visit.
Patient-Centered Care
What truly distinguishes Rosegate Dental Centre as the best dentist near Oakville is its unwavering commitment to patient-centered care. Every treatment plan is customized to meet the individual needs and concerns of each patient. The dental team takes the time to listen to your questions, address your anxieties, and educate you about your oral health, empowering you to make informed decisions about your dental care.
The practice also places a strong emphasis on preventative care and patient education. Patients are encouraged to take an active role in maintaining their oral health, and Rosegate Dental Centre equips them with the knowledge and tools to do so.
Community Involvement
Beyond providing exceptional dental care, Rosegate Dental Centre actively participates in community events and initiatives. Dr. Emily Roberts and her team believe in giving back to the Oakville community that has supported them over the years. They often organize dental education programs, oral health screenings, and community outreach events to promote better dental health and overall wellness.
A Legacy of Trust
For Oakville residents seeking the best dental care available, Rosegate Dental Centre is the trusted choice. Patients consistently rave about the skill, compassion, and personalized attention they receive at this esteemed dental practice. The legacy of trust and excellence that Dr. Emily Roberts and her team have built over the years stands as a testament to their dedication to their craft and their unwavering commitment to their patients.
In conclusion, Rosegate Dental Centre is more than just a dental practice; it's a place where smiles are transformed, fears are eased, and patients are treated like family. The practice's dedication to excellence, cutting-edge technology, and patient-centered care make it the best dentist in Oakville, setting a standard that others aspire to achieve. Whether you're in need of routine dental care or seeking a complete smile makeover, Rosegate Dental Centre is the premier destination for your dental health and well-being.