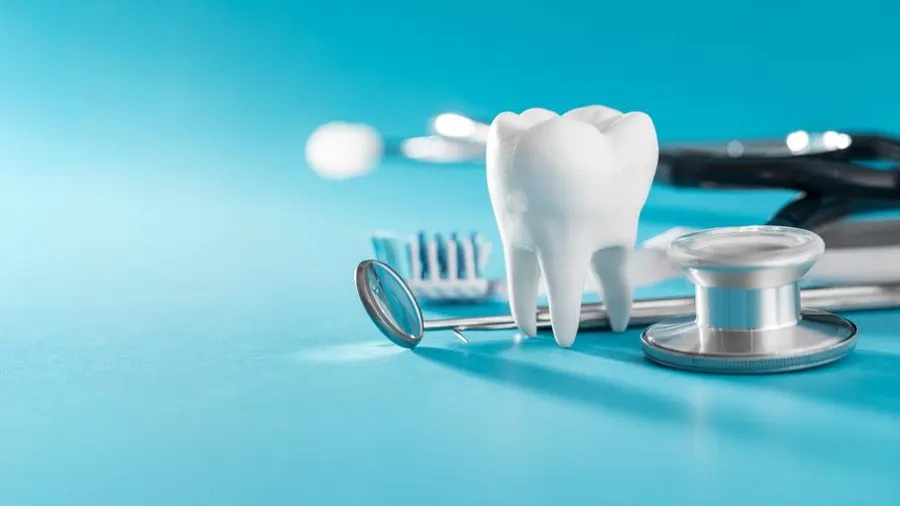 Emergencies can strike at any moment, and dental issues are no exception. When a sudden dental problem occurs, it's crucial to have a reliable and accessible source of emergency dental care. Rosegate Dental Centre, located near Oakville, Ontario, is your trusted partner in providing prompt and professional emergency dental services. With a commitment to patient-centric care, cutting-edge technology, and a team of experienced dental professionals, Rosegate Dental Centre is your go-to destination for urgent dental needs.
Our Convenient Location
Conveniently located in the heart of the Greater Toronto Area, Rosegate Dental Centre is easily accessible for residents of Oakville and its surrounding communities. Whether you live in Oakville or its neighboring areas, you can rely on us for fast and efficient emergency dental care.
Emergency Dental Services
At Rosegate Dental Centre, we understand that dental emergencies can be both painful and distressing. That's why we offer a wide range of emergency dental services to address your immediate needs. Our skilled and compassionate team is here to help you with various dental emergencies, including:
Toothache Relief:
Persistent tooth pain can be unbearable. Our dental experts will quickly diagnose the cause of your toothache and provide effective relief.
Broken or Chipped Teeth:
Whether due to an accident or biting into something hard, broken or chipped teeth require immediate attention. Our team can repair and restore your damaged teeth.
Lost or Loose Fillings:
Lost or loose fillings can lead to discomfort and sensitivity. We will promptly address this issue to prevent further damage.
Knocked-Out Teeth:
Time is of the essence when a tooth gets knocked out. We provide guidance on how to handle the situation and aim to re-implant the tooth if possible.
Dental Abscesses:
Dental abscesses can cause severe pain and infection. We offer drainage and antibiotics as part of our treatment to alleviate the problem.
Infections and Swelling:
Infections and swelling can indicate serious dental issues. We will diagnose and treat the underlying problem to eliminate infection and discomfort.
Broken Dentures:
If your dentures break, we can repair or replace them quickly to ensure your continued comfort and confidence.
State-of-the-Art Technology
Rosegate Dental Centre prides itself on staying at the forefront of dental technology. Our cutting-edge equipment allows us to provide efficient and accurate emergency dental care. Digital imaging, intraoral cameras, and advanced diagnostic tools enable us to swiftly identify the source of your dental emergency, helping us make informed treatment decisions. This commitment to technology ensures that you receive the best possible care in a timely manner.
Compassionate and Experienced Team
Our team of dedicated dental professionals is not only highly skilled but also genuinely caring. We understand that dental emergencies can be stressful, and our primary goal is to put your mind at ease. From the moment you walk into our clinic, you will be greeted by a friendly and empathetic staff. Our experienced dentists will take the time to listen to your concerns, provide thorough examinations, and recommend the most appropriate treatment options for your specific situation.
Preventive and Follow-Up Care
At Rosegate Dental Centre, our commitment to your oral health goes beyond addressing immediate emergencies. We believe in the importance of preventive care and follow-up to ensure that you enjoy lasting oral health and a beautiful smile. After providing emergency treatment, our team will work with you to develop a personalized dental care plan to maintain your oral health.
Our comprehensive services include routine check-ups, cleanings, fillings, crowns, and orthodontics, ensuring that your smile remains healthy and beautiful. We are dedicated to educating our patients on the importance of oral hygiene and helping you make informed decisions about your dental health.
Flexible Scheduling
We understand that dental emergencies don't always happen during regular office hours. That's why Rosegate Dental Centre offers flexible scheduling to accommodate your needs. Our extended hours and weekend appointments make it easy for you to receive emergency dental care when you need it most. We prioritize your well-being and convenience.
Insurance and Payment Options
We work with a variety of insurance providers to make your emergency dental care as affordable as possible. Our knowledgeable staff will assist you in understanding your insurance coverage and maximizing your benefits. In addition to insurance, we offer flexible payment options to ensure that you can access the care you need without financial stress.
Patient Testimonials
Don't just take our word for it; here are some testimonials from our satisfied patients:
"I had a severe toothache late at night, and Rosegate Dental Centre was there for me. Their quick response and excellent care eased my pain and anxiety."
"The entire team at Rosegate Dental Centre is amazing. They fixed my broken tooth on a Saturday afternoon and made sure I left with a smile on my face."
"I'm so grateful for Rosegate Dental Centre. When my child knocked out a tooth during a soccer game, they guided us through the process, and the tooth was successfully re-implanted."
Conclusion
When a dental emergency strikes, you need a trusted partner to provide fast, effective, and compassionate care. Rosegate Dental Centre, located near Oakville, is your go-to destination for emergency dental services. Our commitment to state-of-the-art technology, experienced and caring team, flexible scheduling, and comprehensive follow-up care makes us the top choice for residents of Oakville and its surrounding areas. Rest assured that we will be there for you when you need us the most, ensuring that your dental emergency is addressed promptly and professionally. Your oral health is our priority, and we're here to help you maintain a healthy, beautiful smile, no matter the circumstances.